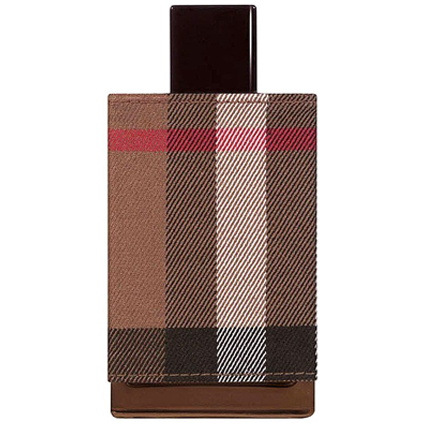 London for Men / Burberry
I have come to the conclusion that men's fragrances can be much more complex and pleasing to the palate than the average woman's winter lineup. My latest excursion with Burberry London has proven that perfumes are multifarious in nature, genderless and will appeal to practically anyone who can wear it with love and confidence. This is the perfect fall companion, much like a trench coat on a brisk Autumn day.
London opens up with strong cinnamon and tobacco notes; there is leather at the base and mild citrus to keep this feeling fresh. The bed of oak moss is what gives this perfume a very damp earthy scent that rounds out all the other notes. It smells like wet soil mixed with fresh lavender after a heavy rain. The cinnamon stays true through dry down along with a very surprising scent of roses, the tobacco is still there but it's become softer and more sentimental. To me this is Thanksgiving in a bottle: warm, spicy, and reminds me of my grandfather's library.
London is not a tough guy's fragrance, in fact I feel this is more for the aristocratic gentleman; the kind who is a little old-school, has his head on straight, and doesn't pussyfoot around the bedroom ;). He is strong willed and non-conventional, a straight shooter who is as likely to break your heart as he is to brighten your day with a soft kiss. On women this is strong, confident, and a slightly bitchy. I totally feel like I am channeling Lauren Bacall with a little whiskey and a cherry cigar. London fantastically transcends gender barriers and I love it.  ♥
---
Top Notes


Middle Notes


Base Notes