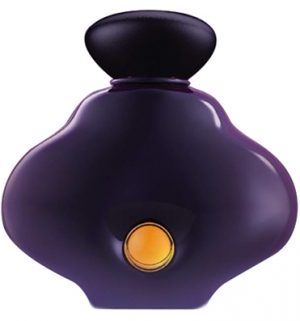 I unexpectedly came into possession of this fragrance thanks to a blind swap I did about 2 months ago. I immediately bought an entire bottle after testing it on myself, and oh my gosh this is the sweetest salted plum scent that I have ever experienced. It literally smells like the plum sodas I had as a kid in Hong Kong; it's opulent and gourmand, extremely feminine while maintaining a sense of complexity and wholesomeness.
Natori feels mysterious in every way; it's a seductively dark and smoky cocktail. I am not usually a fan of plum notes but this deeply multifarious in nature; the amber is warm and inviting, the roses do not play center stage but provides a floral edge that underlies the plum very well.  My favorite part about this dry down is the ylang-ylang, musk, and patchouli combo; it brings out a kind of earthiness that is reminiscent of Chinese tea shops. But this isn't to say that Natori is completely oriental, it's actually quite versatile, the aldehydes are heavy hitters but somehow this doesn't come off as being overpowering.  Natori feels very vintage, I am much more infatuated with this one than I am of Opium- and no this doesn't really smell like Opium at all- they're both gorgeous but Natori is definitely more wearable. Plus the bottle is beautifully crafted, the lid is heavy like a stone; it feels oddly reassuring.
The only drawback is the sillage/longevity, what a major disappointment! This essentially becomes a skin scent after merely an hour, which is a shame because Natori feels like it was crafted as a statement piece. I can't help but feel powerful and formidable while wearing it, but alas my spirits are short lived; this beauty was probably another unfortunate victim of reformulation. Overall an elegant evening perfume that is both mature and feminine; a worthy purchase despite its minor shortcomings.
---
Top Notes
Middle Notes
Base Notes