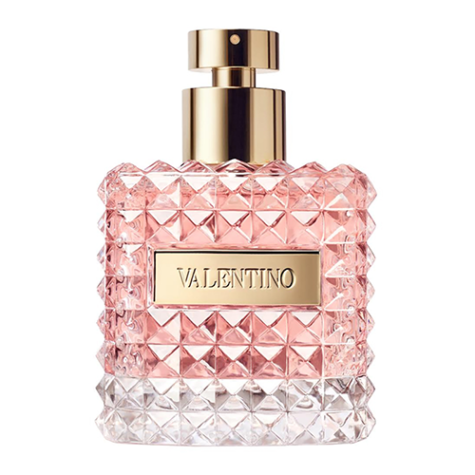 This fragrance by Valentino reminds me so much of Classique by Jean Paul Gaultier, except that Donna has no spice notes (its starkness derives from the patchouli) and smells like a combination of expensive lipstick and cosmetic powder.  In fact, this perfume smells exactly like my makeup bag; the rose and iris make for such an amazing composition, I can smell a hint of leather which carries this fragrance into something sensual and womanly.
I remember I was at Bloomingdale's testing hundreds of fragrances before encountering Donna, I sniffed everything from Chanel to Prada to Burberry…but the moment I sprayed this on my wrist, I knew it was love. The floral here is timid and elegant, not something booming or sugary; it has a softer presence that doesn't demand your attention but piques your curiosity. Its powdery composition is overindulgent but never tiresome, just waves of floral virtuousness that keeps you begging for more.
This is the essence of modest femininity and subdued sensuality in a bottle, and it is sure to stay on your mind all day long.
---
Patchouli /Suede/ Vanilla