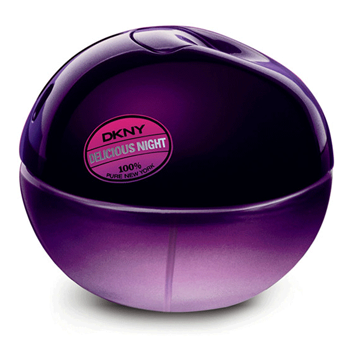 A mysterious, sexy, purple perfume. Evidently the fallout from what appears to be a nuclear explosion of dark and intoxicating berries. Delicious Night almost feels like an oriental but it's more blackberry wine and smoke; I bought this on a whim and am delighted by how safe and innocuous it smells, it's certainly "dark" and alluring but not menacing in any way.
DN's notes are straightforward and simple; this is a fragrance with all its features laid bare and palpable. The opening is rich with blackberries and ginger; it would have been very sweet if not for the advent of heavy incense that anchors these notes together. Patchouli and myrrh are slowly phased in but their presence is very subtle, I can smell orchids in the background and a little amber for warmth. I could definitely pick up vetivers in the dry down; it conjures feelings of dark and mysterious woods, almost like a magical forest. I absolutely love how balanced everything is, the incense and berries are almost intoxicating on my skin.
For some reason Delicious Night would be a great initiative into the world of orientals, it certainly veers into the mainstream but still retains enough individuality to feel unique. This fragrance smells private and enigmatic, like a dirty secret or naughty thought.
Overall I can easily say that Night is my favorite of the DKNY Delicious line, it's incredibly purple and incredibly smoking hot.
---
Longevity: 6/10 Sillage: 7/10
Top Notes
Middle Notes
Base Notes