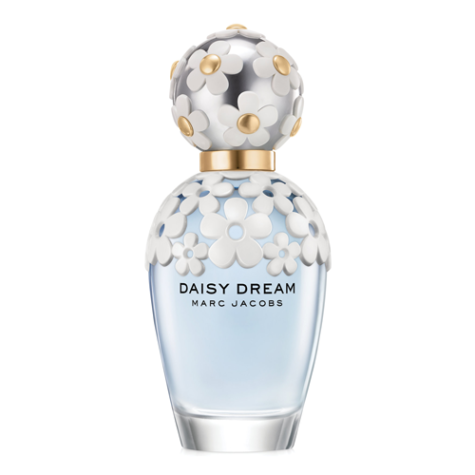 I wasn't a fan of the original Daisy but its flanker Daisy Dream is so fresh and pretty in a bottle. The sillage and longevity is close to nonexistent- evaporating within minutes on your skin- but for its brief encounter Dream gives a memorable performance, very girly, floral and youthful.
It was also my first experience with litchi and wisteria, and I must say that I love it! When wearing this I imagine little girls picking wild flowers in a meadow…with garlands in their hair and pretty little white dresses.
This fruity cocktail starts off with a mist of blackberry and grapefruit, followed by a sweetness of wisteria and litchi. I didn't detect the jasmine until the dry down; coconut and woods were not apparent.
If Daisy was considered sunshine in a bottle, then its sister Dream would be clouds decanted. Overall a very happy green scent, great for the spring or summer; this fragrance has potential for the office woman, but considering its markup and low sillage…you would better suited with something of more value.
---
Blackberry /Grapefruit /Pear
Wisteria /Jasmine /Litchi