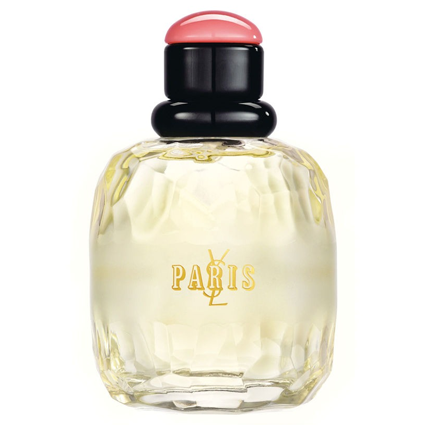 Paris is a musky rose that is both glamorous and old fashioned- in the best sense of the word. This feels like a vintage rose, the kind of flower you associate whilst growing up surrounded by sophisticated and charming women. This isn't a mainstream floral, you won't find the sweet innocent sexy girl in this one; Paris is meant for the regal woman. It took many tries before I got used to it but once the scene was set, there was no turning back. I felt so glamourous with Paris, so chic and classy while channeling the Hollywood Diva from within.
I own the EDP version and it is very floral heavy, you can sense every single flower that went into the making of this perfume. Rose is clearly the primary player here, along with heaping violets, and hyacinth. Iris, orris root, and musk combined with oakmoss turns this into a heavy powdery base, which becomes more prominent with the dry down. I pick up an earthy almost musty note somewhere between the viscous florals; it is very prominent and reminds me of a woman's boudoir- full of makeup powder and lacey undergarments.
When I first encountered Paris I was instantly reminded of L'Heure Bleue by Guerlain, in fact this would have strong similarities to Bleue if it weren't for the roses!  Paris feels like a Victorian gal's fragrance: sensual but not overtly sexy, mature but never pretentious, witty and always impeccably coifed. She's an aristocratic lady, who always gets what she wants.
That being said I wouldn't apply too liberally, this perfume can easily become migraine-inducing and the muskiness becomes way too much for my nose. Projection is incredible, one spray lasts for hours and the fumes kept coming even after I showered. Longevity on my skin is so extensive that I lost count. Let's just say that it will last you until the next day. Overall a very wonderful fragrance that is unconventionally stylish and timelessly sophisticated.
---
Top Notes
Middle Notes
Base Notes