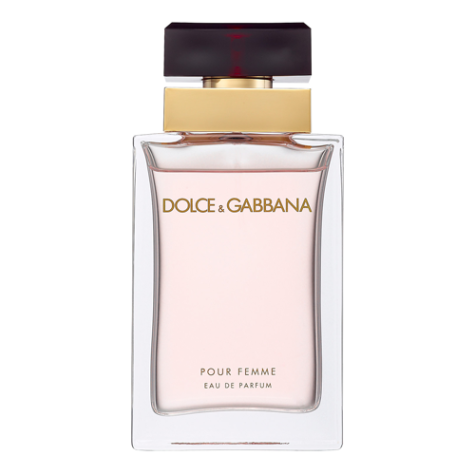 Continuing with this week's theme I was able to wrap my fingers around this gorgeous fragrance by Dolce & Gabbana, once again a food scent that is warm and inviting but not sickeningly sweet. Marshmallow is the primary player here but it will not function alone, this is a combination of cotton candy and creamy vanilla with lots of citrus.
Upon first spritz I immediately recognized the marshmallows, raspberry and orange. I love raspberry but combined with candy it is overwhelmingly sweet, luckily the sandalwood and citrus kicked in to give it a little balance. However the dry down was mostly vanilla-marshmallow with just a hint of incense hiding below the surface.
The vanilla was what made this fragrance really shine for me; this is the same spicy creaminess that I love in Shalimar.  Comparing ingredients I realized that both perfumes carried vanilla, sandalwood, and citrus notes.  So no surprise that I absolutely adore this fragrance!
In closing, Pour Femme is surprisingly memorable. Personally I would only wear her at night during the winter-spring season but the opening notes makes it great for the summer also (if you are really into intense candy fragrances).  The sillage is quite strong, and longevity is very good. The vanilla spice gets even better with time; after an hour it transforms into a sheer silky version of itself. Very sensual and unique. ♥
---
Neroli/ Raspberry /Mandarin Orange
Marshmallow/ Vanilla /Heliotrope/ Sandalwood