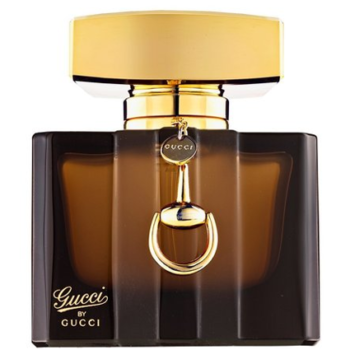 I must admit, this is my favorite patchouli fragrance ever. It's most impressive because I usually dislike strong honey notes, but this scent is refreshingly bold and complex. Gucci Gucci is certainly not mainstream and that in itself is a plus– there is a dark sense of refinement about this fragrance– I feel like I am transported through time and finding myself on a date with the Great Gatsby himself. It feels very much like a vintage piece but the tropical notes suggests a modern flair.
I tended to hate patchouli as a main component in most perfumes, as it tends to give a very dirty earthy vibe which reminds me too much of wet foliage for some reason. Even when blended with fruits or florals, it's easy to become completely overwhelmed by the herbal-ness quality that I've often find myself a little queasy.
This is not the case with Gucci, as that "wet plant" quality seems to have been noticeably curbed, the patch here feels lush and opulent.  It maintains a dark and boozy personality throughout; while the honey adds to the warmth of this fragrance, the patchouli stays cold and mysterious. Guava and pear top notes are subtle and are quietly overshadowed by the tiare flower which gives this fragrance a very tropical floral accord. Sillage and longevity are very good on me and I absolutely love the dry down, it smells like wealth, power, and seduction…this is confidence in a bottle.
Gucci feels very mature to me, and I don't mean age…I mean sophistication, class, and elegance. It's beautiful but I can't imagine everyone loving it the same. I maintain that certain fragrances will choose its wearer and not the other way around; this is unfortunately the case with Gucci. If you can find a love for refined patchouli and honey, this is a great and nostalgic adventure. Worthy of a test but not a safe blind purchase.
---
Top Notes
Middle Notes
Base Notes