When I first discovered furniture painting, my mind didn't immediately go to all the crazy things I could refurnish in my house. Instead, I thought about all the sad lonely items that are thrown away, discarded, and destroyed each day in our country. Items that could have otherwise been renewed, redeemed and revived. The idea of transforming something old into something new again gave me a strange kind of hope, perhaps I was projecting myself a little bit through my art projects? Either way it is a beginning of a journey that has brought me a lot of happiness and satisfaction. It is no longer just a weekend hobby, it has become a passion of mine. My house has become a haven for homeless furniture, my clothes are covered in paint, and my porch is cluttered with paint brushes. Yet being the neat freak that I am, I find myself enjoying the "artistic" mess.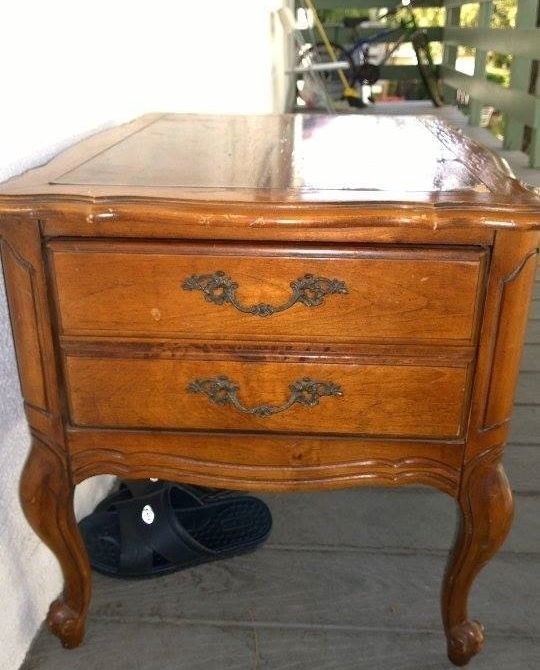 This was my first project, a sad lonely table that had beautiful shape. I was rather nervous at first, I have no idea what I was doing! Either way, I just told myself to paint and so I did.
I mixed up my own version of chalk paint using the 1 plaster of paris to 2 paint ratio. The color went on so smoothly and finished so cleanly that I knew this would be my default technique.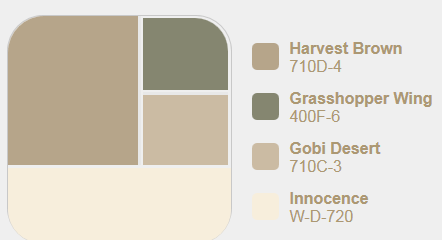 I decided my colors were going to be Harvest Brown for the body and Grasshopper wing for one of the drawers. It's funny because there is technically only one drawer while the other one is purely for show. I had to use tape to separate.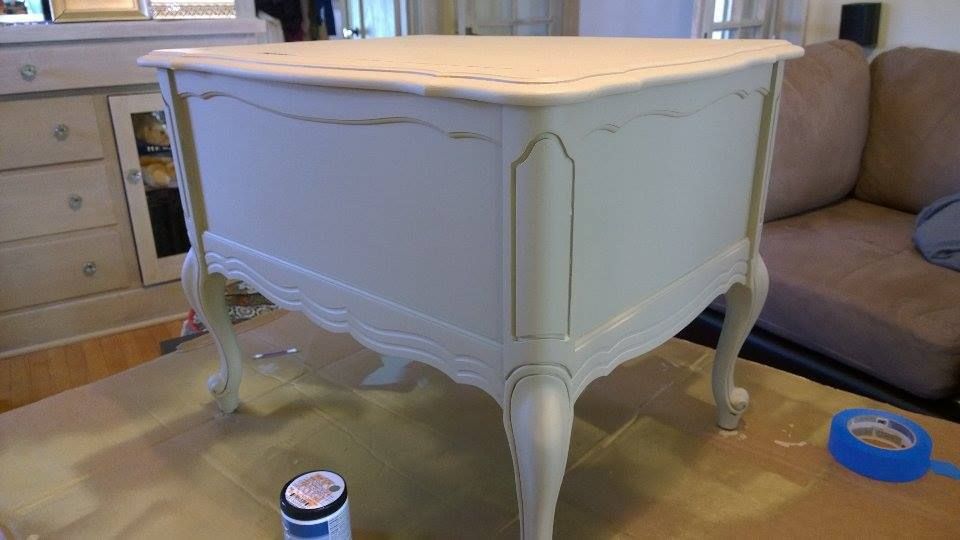 By the way, I've discovered that DIY chalk paint dries extra fast! This table was ready to be distressed within one hour. Amazing.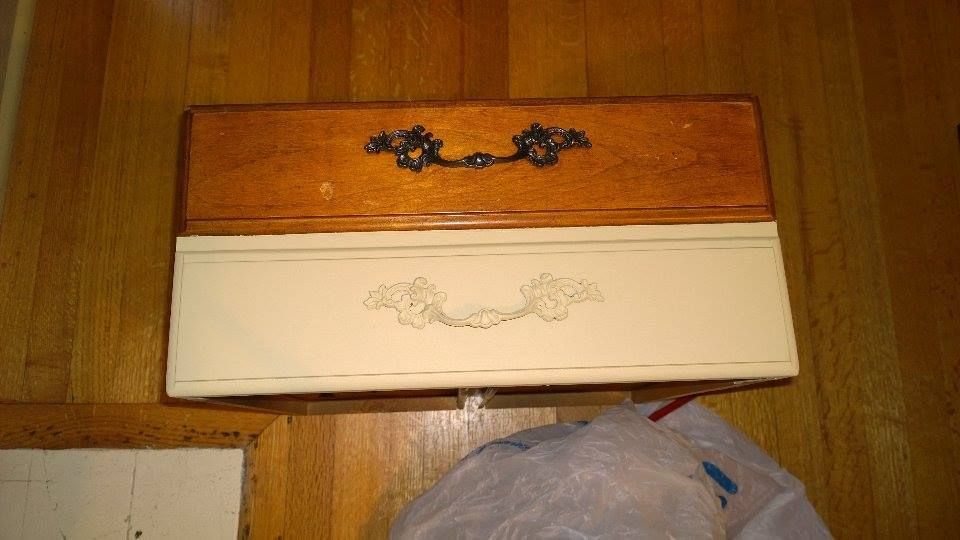 I was impressed by my taping skills the very first time, go me!

I used Rust-oleum rubbed bronze spray paint on the handles!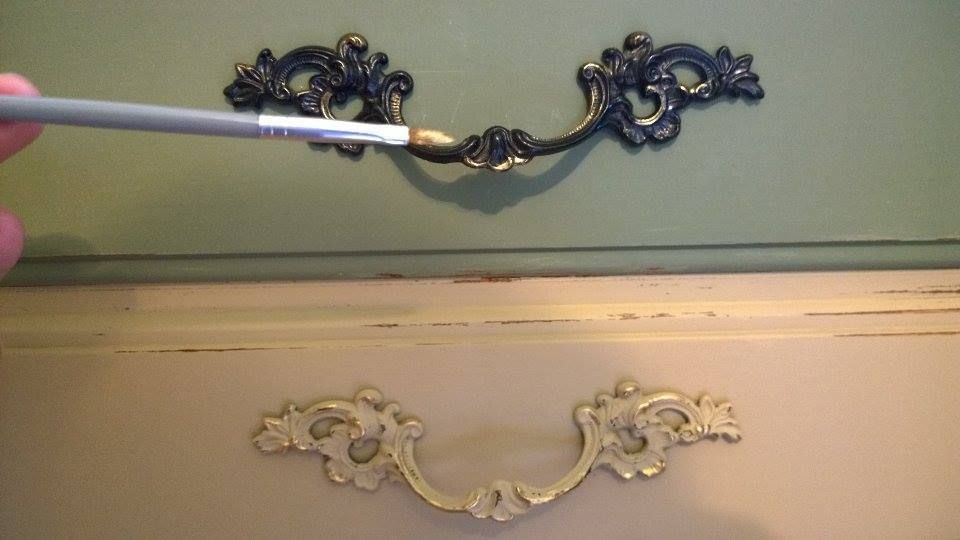 After everything was dry, I started to distress the table and drawers with 220 grit sand paper. I wanted to try something different instead of making both drawers the same.
The next day I sprayed some gold metallic paint into a can, and using an artists' brush, I carefully drew some gold lines on the handles and the distressed parts of the table.
This made it so that when the light touches certain distressed parts of the table. It would give off a golden gleam. I am obsessed with anything gold so this part was totally necessary! 😉
Here is the resulting table!
Facebook Comments