I love coffee, but I am a major wuss so I settle for novelty brands (Baskin Robbins' Cappucino Blast…mmmm). My husband can attest to all the situations in which an argument has subsided with one phrase: "Let me get you some coffee". He is a dream, no wonder I married him ;).
Today, I wanted to share a coffee table that I painted with Annie Sloan's Paris Gray.
I compared this color with Behr's Sparrow according to this chart here. It turned out to be a perfect match! Now I know where to get ASCP colors without the price tag.
On with the story, I found this table on Craigslist for $20. It was initially meant for my living room, but upon seeing it in person I found out that the table was too short.

I decided to take her home anyway, because i knew she had potential. Plus her curves were too pretty to pass up.
I decided to mix some of the Paris Gray with Old White because I wanted a delicate grayish cream color.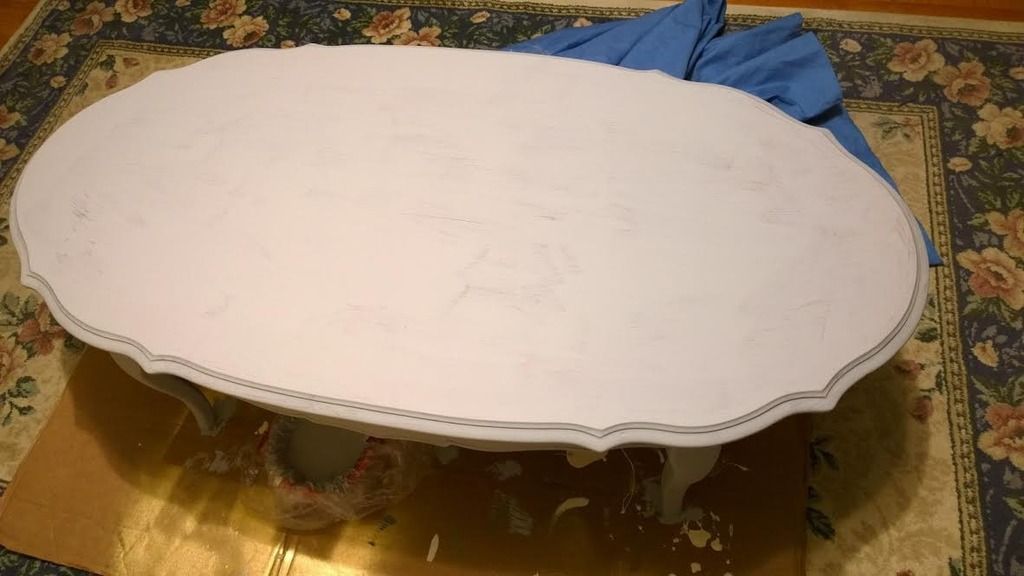 It went on so beautifully! A very light grayish blush.
It's so funny because during this entire time I got my husband to paint some of the wire tubings that we recently purchased for our place. It was a fun bonding experience, who'd knew?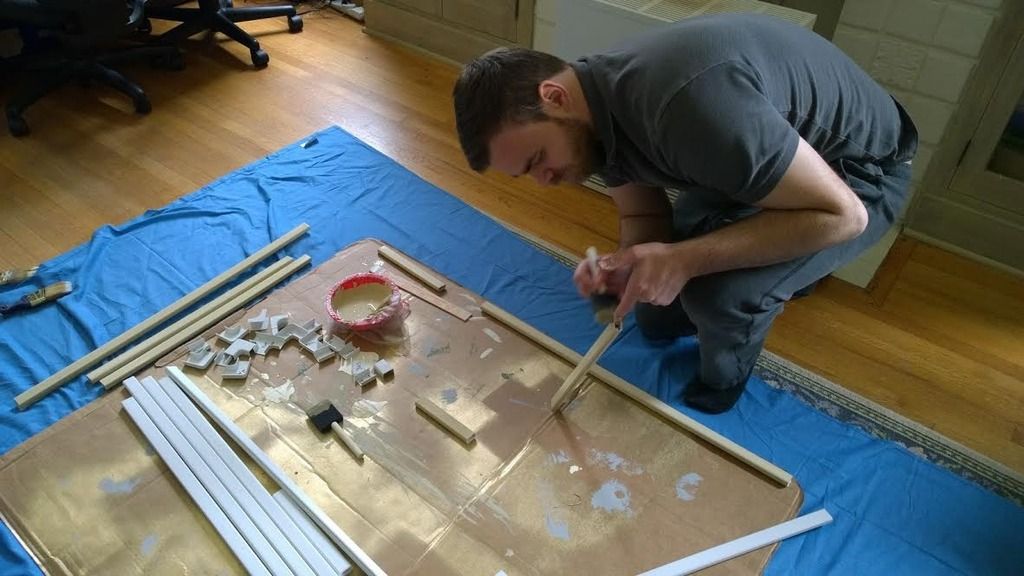 Since chalk paint dries so quickly, I was able to distress her within one hour.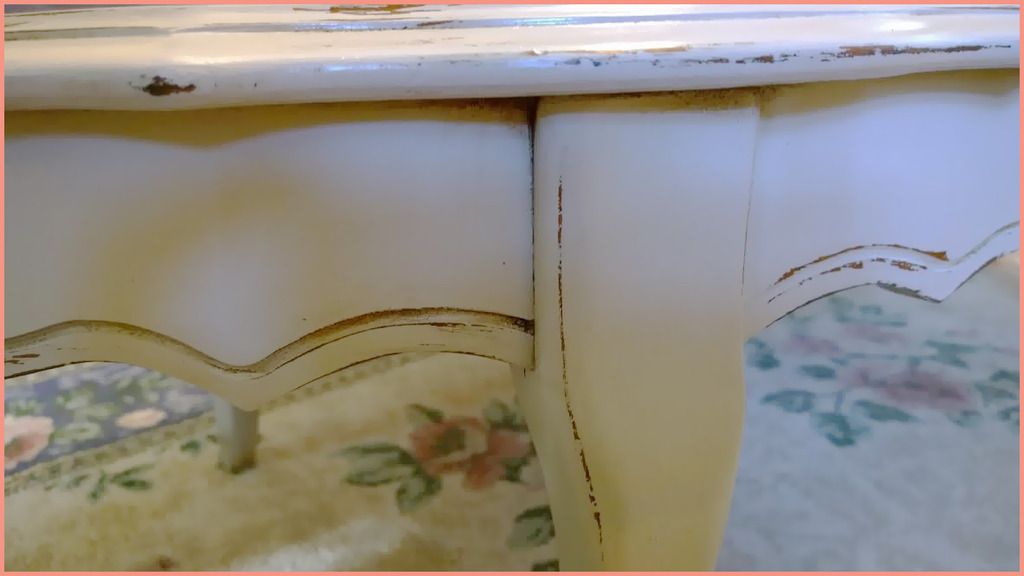 I used 220 grit paper and started to sand while the paint was still soft.
So at this point, I wanted to try something a little different. I read on this blog, that you can use baby oil and wood stain to achieve a distressed look while maintaining the original color. Let's just say I tried this technique and it was a major disaster for me.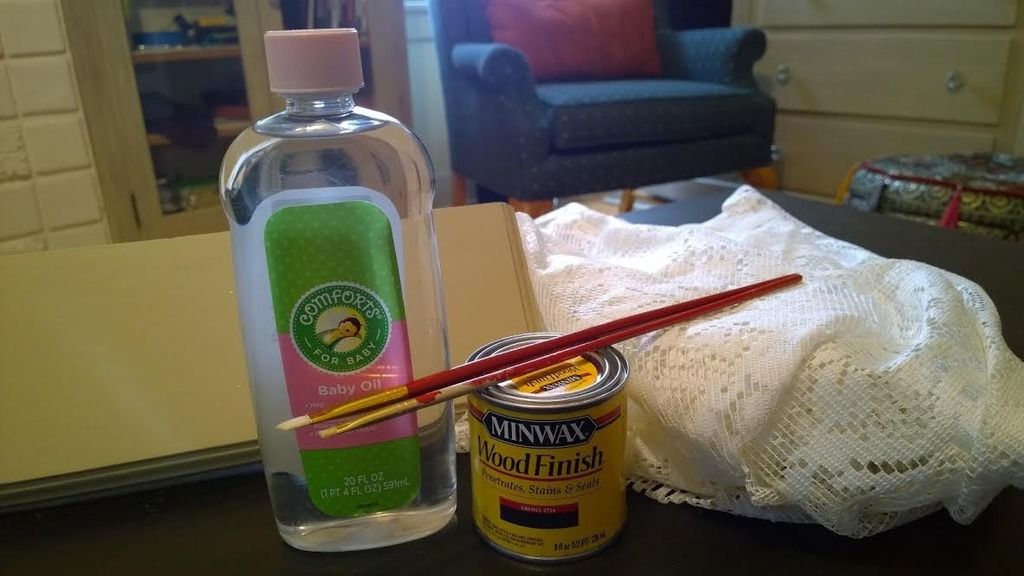 I had no idea how much stain I needed to apply, how long to wait between wiping, and how much to remove. Either way, I will probably try this method again but with a lighter stain color.
Beginner Tip #1 NEVER.. EVER sand your table in a circular motion. I made this horrible mistake when sanding the edges of my table, and after using the stain, it crept into the wood and left a dark gray color that is very noticeable! Always sand in the direction of the grain, I don't know why I didn't do this to begin with.
Beginner Tip #2 Unless you are going for a super chippy look, try to hold off on over-sanding and distressing. The results could be disastrous and unnatural.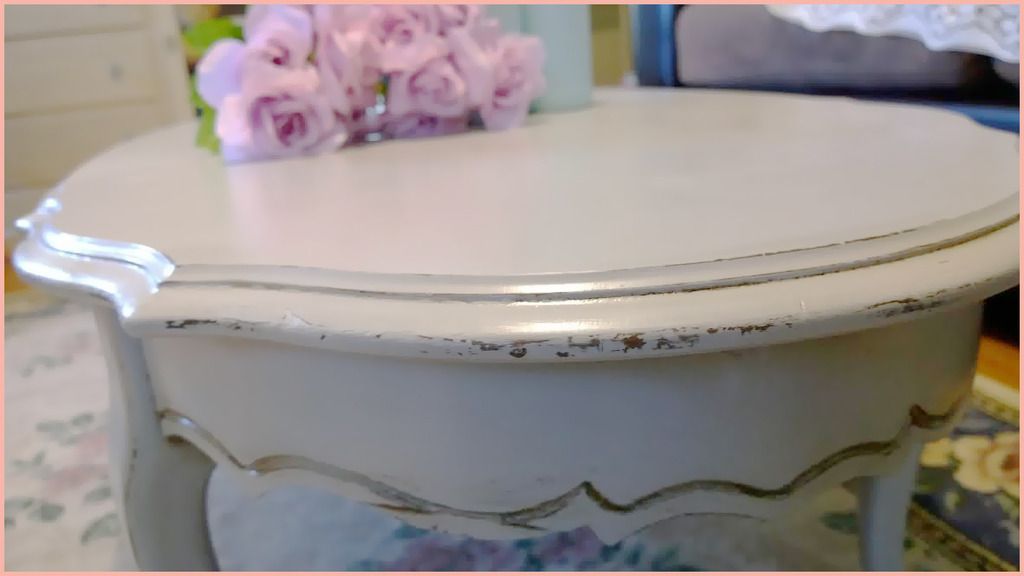 Seeeeeee? See what happens when you go overboard? It looks unnatural.
And here is the finished result.