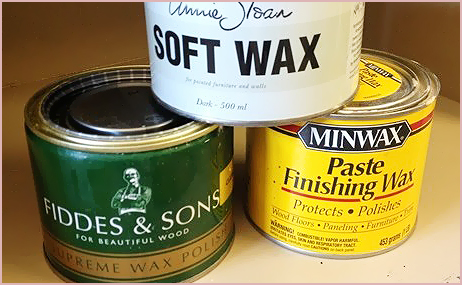 There are so many blogs out there dedicated to Annie Sloan's clear/dark wax that I decided to write about my own experience with Minwax's product.
First of all, I have tried both and although AS is easier to use, I personally prefer Minwax due to:
A) Price and availability. One pound of Minwax's clear wax is $9.98 at Amazon.com AND you can find it at your local department stores. AS's can be as much as $30 if you live in the United States!
B) Minwax's dark wax is so beautiful when brushed on, and it goes on very light. Personally I prefer this because I DON'T have to do any wiping with a cloth (I just rub in with a brush). If I want more coverage I do a second coat.
Here's the thing though, I am not a huge fan of excessive aging and distressing. I like the golden brown look of waxed furniture, and Minwax does a great job with subtlety. Plus it is extremely versatile!
Instead of having to wipe off excess dark wax (such a waste!), the color blends into the wood and gives it a slight stain. And yes, you DO want to use a brush (flat or round), because it is a real pain to get good coverage with their dark wax when using a cloth.
The "lightness" factor could be a deal breaker for some, and that is understandable. Waxing is a taxing process in itself and who wants to spend more time re-applying coats if you're anyone but me?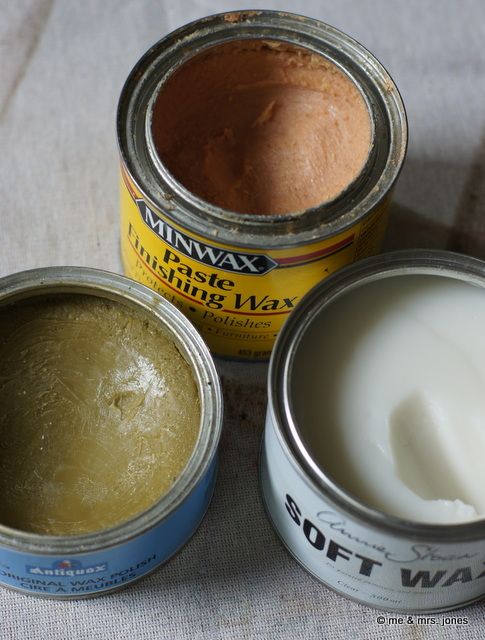 Another possible con is that Minwax's clear wax has an orange-y tint to it. This isn't a problem for me because I haven't noticed a difference when applying on white furniture, and since I usually follow with a dark coat…the truth is, well who cares?
So to summarize, if you are a fan of subtle dark and age-y furniture, go with Minwax. If the orange tint (that isn't visible upon application anyway) doesn't bother you, use Minwax's clear wax. If you are frugal (like me) and don't care either way, use Minwax!
Beginner Tip: Use a blow dryer on low heat setting to melt the wax before applying.